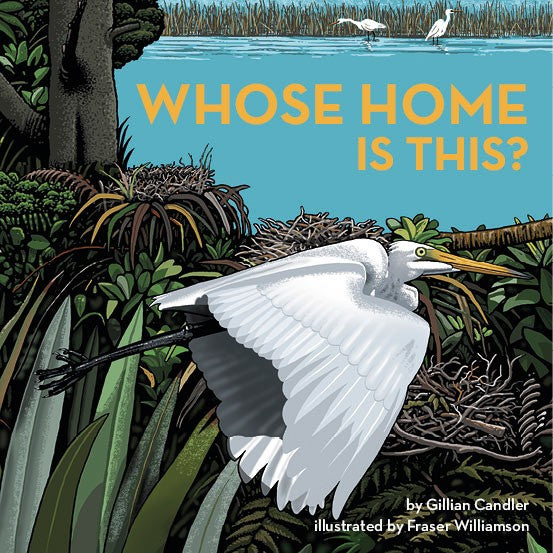 Gillian Candler & Fraser Williamson
Whose Home is This?
2019 Finalist Elsie Locke Non-fiction Category- New Zealand Book Awards for Children and Young Adults
Following on from the acclaimed Whose Beak is This? and Whose Feet are These?, author Gillian Candler and illustrator Fraser Williamson turn to looking at homes. Whose Home is This? includes native birds and sea creatures, such as the yellow-eyed penguin, octopus and crabs. While having fun guessing which native animal lives in the different homes or habitats pictured, young children will learn how animals have different strategies for keeping themselves (and their young) safe. Being encouraged to look closely at the pictures teaches observation skills and children will start to learn more about what makes each animal unique.
| | |
| --- | --- |
| Author: | Gillian Candler & Fraser Williamson |
| Format: | Paperback  |
| ISBN: | PB 9780947503666 ~ HB 9780947503673 |
| Pages: | 32 |
| Published: | April 2018 |
| Size: | 195 x 195 mm |