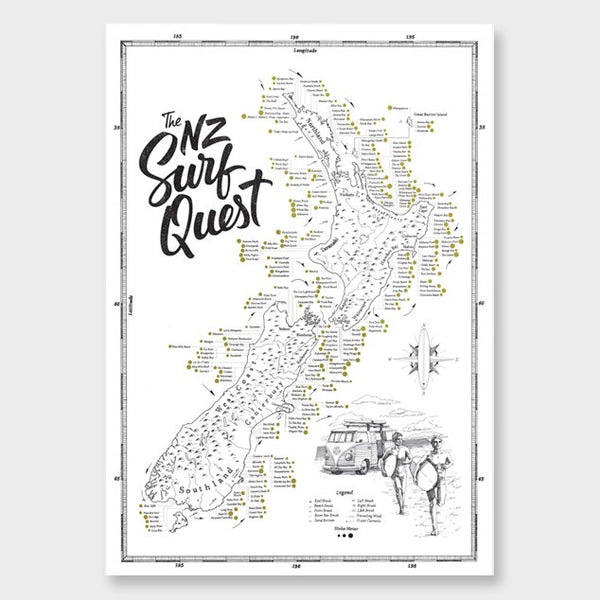 NZ Surf Quest
The NZ Surf Quest print map
The NZ SURF QUEST is a unique handcrafted map of NZ's best surf spots.
Gold foil symbols mark each spot, ready to be scratched off as you surf your way around NZ.
The NZ Surf Quest print maps out over 200 of NZ's best surf spots. The size of each spot depends on its stoke factor and when you scratch away the gold foil, a symbol representing the type of break is revealed. 
Designed and made in Christchurch, the print is the perfect centre piece, customised to tell the story of every surfers journey. 
Print measures 430mm x 610mm