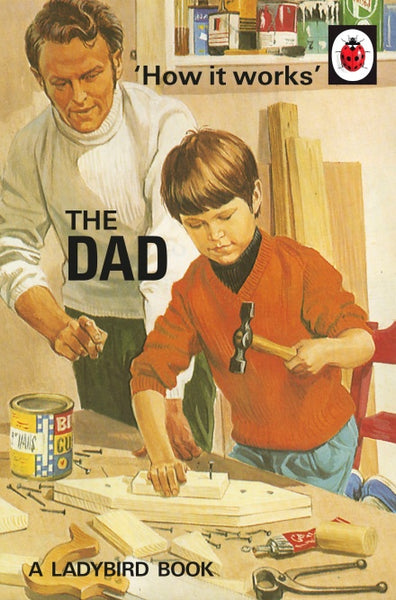 Ladybird Books
The Ladybird Book of How it Works: The Dad
The PERFECT GIFT for that superhero, saint, figure of worship or, if none of those apply, your plain dear old dad.

"'Shawn has set up his own firework display in the garden.

"Those big displays are rubbish," he tells his son. "You can't see a thing."

When Shawn's son has seen the firework, they will go back indoors.
Fireworks are more expensive than Shawn expected."
-
'"What does a hippopotamus eat, dad?' asks Philip
'Children who ask for stuff in the gift shop,' says his dad.
Being a dad is brilliant.'"