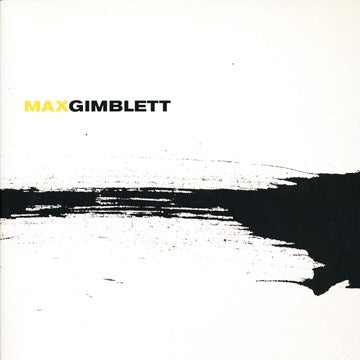 Wynstan Curnow and John Yau
Monograph
This is the first major monograph on Max Gimblett and provides an overview of his extraordinary varied art practice as well as a glimpse at the man himself. A New Zealander who has made New York his home for the past thirty years, Gimblett has exhibited extensively since the mid-1970s with his work shown internationally in the United States, New Zealand, Australia, Japan, Korea, Sweden, Denmark, Switzerland and Spain and held as a consequence in major collections, both public and private, throughout the world.

Max Gimblett's work consists largely of object based paintings in a variety of shapes – the oval, rectangle, circle, square, and most well know, the quatrefoil. The surfaces combine the use of acrylic paints and resins with precious metals such as gold, silver, moon gold and copper as he explores the multiplicity of meanings attached to such revered materials and forms. The paintings embrace both Eastern and Western philosophies in associating precious metals with honor, wisdom, light and enlightenment and together with the drawings, which are a distinctive and parallel achievement, reference ancient symbols and belief systems and enact the transformation of material and spiritual energies.

The essays by eminent art writers Wystan Curnow and John Yau allow for insights and reflection on the various aspects of Gimblett's practice. From the 'Geos' of the 1970s, through a myriad of shapes and techniques to current work that is just as stylistically diverse, this book maps the development of an exceptional career.


Published by Craig Potton Publishing In Association With Gow Langsford Gallery
Texts by Wystan Curnow and John Yau
Edited by Craig Potton Publishing In Association With Gow Langsford Gallery
172 pages
Hardback, 27.2 x 25.9cm