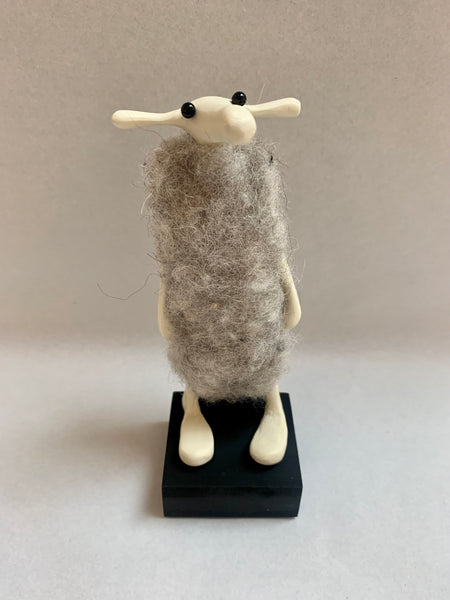 Jed Seward
Grubbs - Figurines/Art Toys
Grubbs are unique mini art toys/figurines about 15cm tall, made of resin and polymer clay and usually painted with acrylic. The scarves are a mixed bunch but some are sourced from antique Japanese kimonos. 
Jed's Grubbs have became his most popular creation and have been sold in numerous galleries across New Zealand as well as having a solid following internationally. 
General consensus on the origin of this species is they arrived on Earth via a hot-wired Voyager probe from the 1970's that crash landed in an undisclosed forested area in Auckland circa 2016. They are believed to be a sort of miniature alien deer and naturally occurring criminal but redeem themselves through their nocturnal chittering and handsome appearance. Data is scant as to the general nature of their activities and the extent they can be prosecuted under the New Zealand criminal justice system. They have been observed enjoying and cultivating Woowoo berries, a possible narcotic with an acrid taste of bitter apples and seagull feather tea.
Grubbs are found in a secret forest near Auckland. Jed (who was raised by wolves) hunts the Grubbs with a butterfly net.