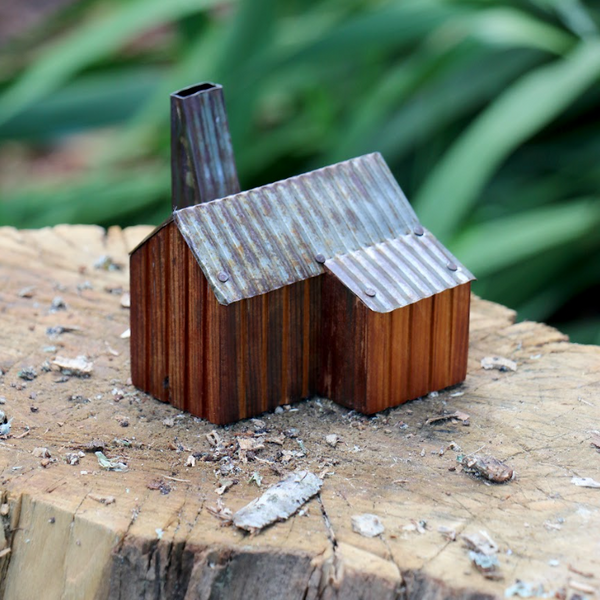 Kemi Niko & Co.
Cecil Kings Hut - Kahurangi National Park
Once inhabited by the gold prospector Cecil King, who built the hut, allegedly from a single fallen red beech tree in 1935.
It's a compact timber slab hut with a newer, but not new, galvanised sheet steel roof over. Many of his implements remain: saws, diggers, etc.
This place oozes character and is one of the most likeable huts around, even if it only has two small windows. The area around has piles of stones from where Cecil did his gold fossicking.
10 (W) x 8 (L) x 8 (H) cm
Ingredients: 1/2 large tin can, slab of reclaimed timber, hours of time and attention, years of experimentation, a healthy dose of hut obsession
Every hut comes with a corrugated info card & map hidden in its chimney
Learn more about the makers: www.keminiko.com