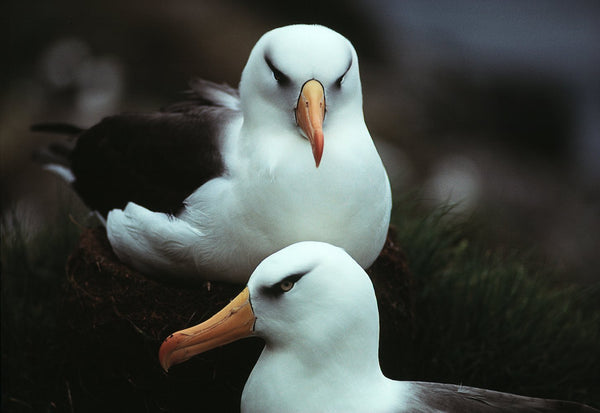 Campbell Island
Campbell Island Mollymawk
Campbell Island Mollymawks mate for life after wonderful courtship dances that they repeat in abbreviated form each day that they reunite. Here they sit in "classic" poses before me.
We share the planet with an extraordinary and beautiful range of creatures that it always thrills me to meet in the wild. Our treatment of them is appalling and is my reason for being a vegetarian and sometime animal activist. I know that one day in the oncoming centuries we will find to understand their languages and it will enrich us deeply.
Taken on Nikon F4, 50mm lens, Kodachrome 64, Aperture F11, 1/125 sec.
Open Edition