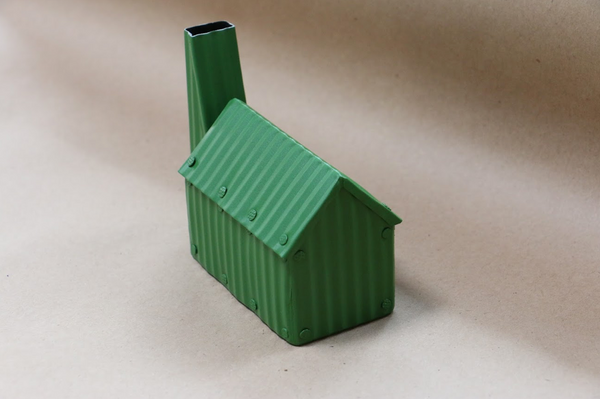 Kemi Niko & Co.
Bealey Spur Hut - Arthurs Pass National Park, Canterbury
This basic six-bunk hut has local historic significance for its role in high country sheep farming. Built in 1935, it has an open fire with a tin chimney and spring mesh bunks attached to beech pole framing. It remained unpainted until 1997 when it got its first coat of green
Green hut with chimney.
4.5 (W) x 10 (L) x 8 (H) cm
Ingredients: 1/2 large tin can, slab of reclaimed timber, hours of time and attention, years of experimentation, a healthy dose of hut obsession
Every hut comes with a corrugated info card & map hidden in its chimney
Learn more about the makers: www.keminiko.com