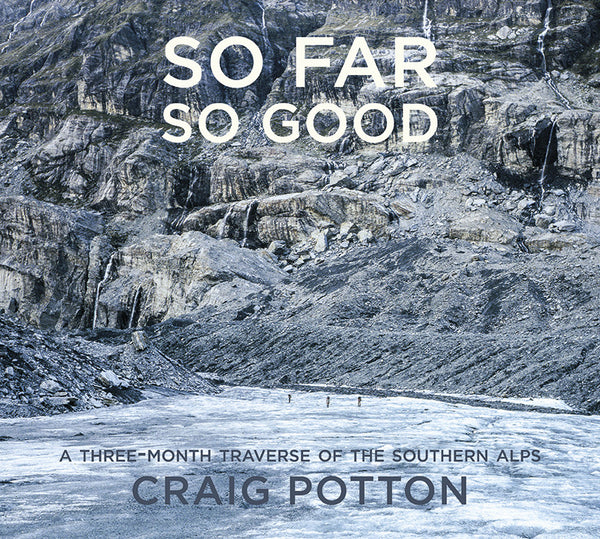 Craig Potton
So Far So Good: A Three-Month Traverse of the Southern Alps
In 1980, pre-eminent New Zealand landscape photographer Craig Potton completed a three-month traverse of the Southern Alps, an extended tramping and mountaineering trip that began near Milford Sound in Fiordland and finished in Nelson Lakes National Park.
Now, over 35 years later, Craig Potton recounts the experience in So Far, So Good. In part this is the story of four friends embarking on a youthful adventure, dealing with all the challenges of rough terrain and wild weather that travelling in the mountains presents.
But it is also a thoughtful reflection, from one of New Zealand's prominent conservationists, on what it means to spend an extended period of time in the wilderness. Heavily illustrated with evocative photographs taken on the trip, this is a book for anyone with an interest in tramping and mountaineering, and the transformative experience of wild places.
---